BLACK MARIAH
Capt. Kathy Granfield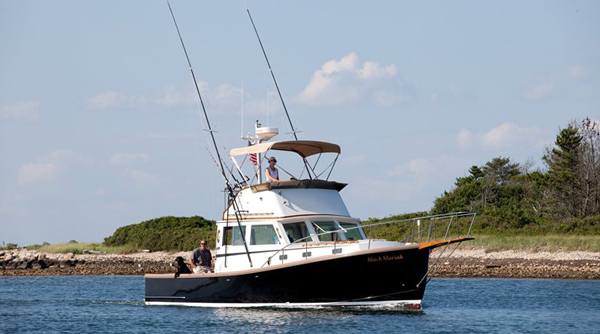 BLACK MARIAH is a 34′ custom downeast finished by Wilbur Yachts in Southwest Harbor, Maine. BLACK MARIAH is powered by twin 330 horsepower Crusaders, she is a very stable platform in even the most challenging sea conditions.
BLACK MARIAH is homeported in West Haven, CT.
FIRE ESCAPE
Capt. Mark Petitt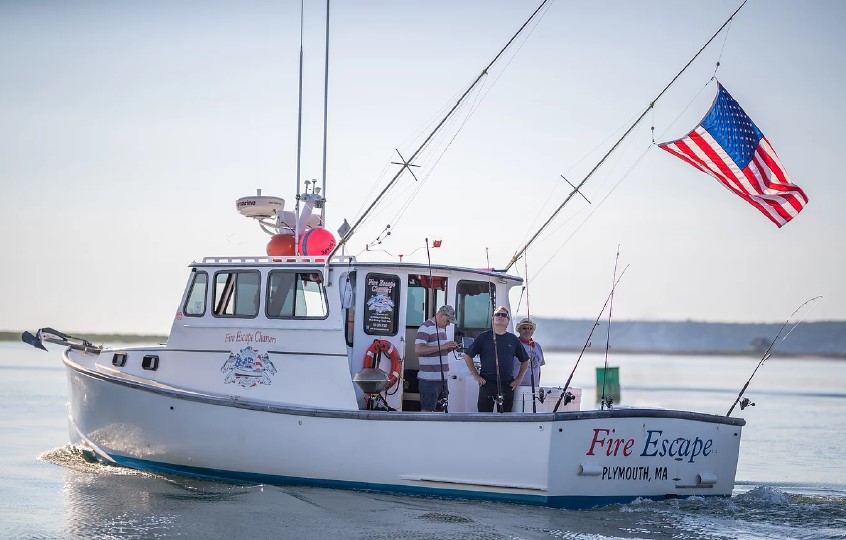 FIRE ESCAPE is a 35′ Terry Jason douwneast powered by a 450 horsepower Cummins diesel. FIRE ESCAPE has a large fishing deck, dry cockpit, and comfortable cabin.
FIRE ESCAPE is homeported in Plymouth, MA.
RIVER REBEL
Capt. Randy Bagwell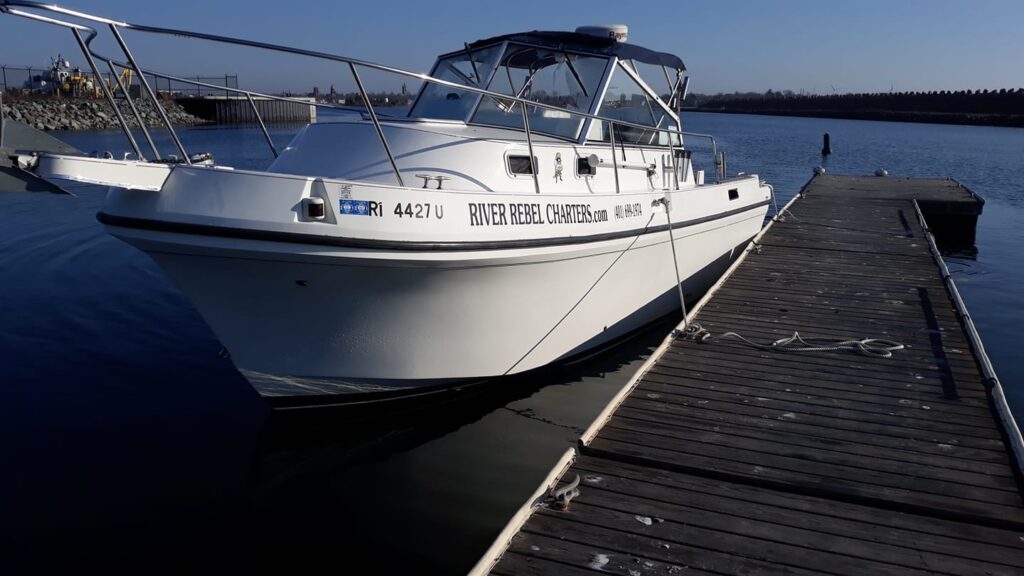 RIVER REBEL is a 26′ Albin express powered by a 260 horsepower Volvo diesel. With a fast cruise speed and a shallow draft, RIVER REBEL is able to follow the fish from deep water right up to the shoreline.
RIVER REBEL is homeported in Bristol, RI.
MISS MEGAN II
Capt. Shawn Tibbetts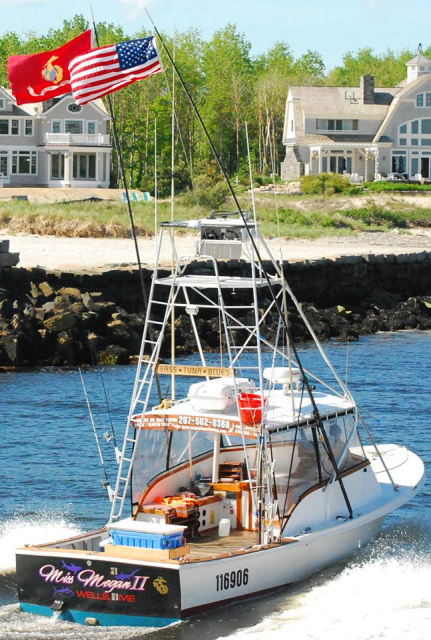 MISS MEGAN II is a 31′ custom built downeast. MISS MEGAN II has a spacious helm deck and cockpit which provides ample room for up to 6 anglers.
MISS MEGAN II is homeported in Saco, ME.
FLYING CONNIE
Capt. Mike Pirri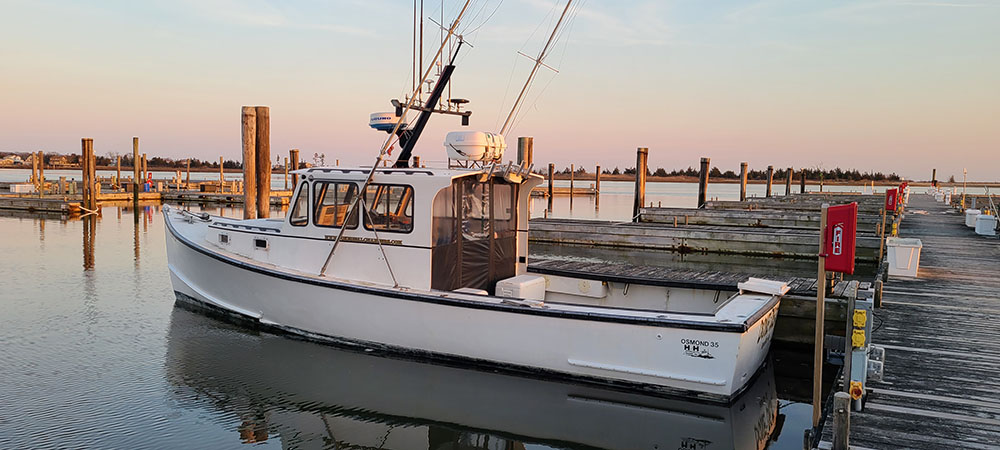 FLYING CONNIE is a 35′ H&H custom downeast powered by a 500 horsepower YANMAR diesel. FLYING CONNIE boasts a fully enclosed head, a comfortable cabin, and a spacious cockpit.
FLYING CONNIE is homeported in Clinton, CT.
DOUBLE DOWN
Capt. Chris Gergely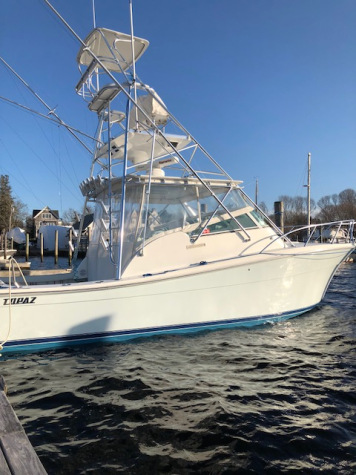 DOUBLE DOWN is a 34′ Topaz express sportfisher powered by twin Yanmar diesels. DOUBLE DOWN has a fully enclosed helm deck, heated and cooled cabin, and a large cockpit.
DOUBLE DOWN is homeported in Westerly, RI.